We're excited to announce the launch of the London Building Stock Model which provides detailed data on every separate domestic and non-domestic building in the 33 Boroughs of Greater London.
On 3 September the Greater London Authority launched the London Building Stock Model. This is the product of two years' work by the Building Stock Laboratory at the UCL Energy Institute and the UCL Centre for Advanced Spatial Analysis.
The Model contains detailed data on every separate domestic and non-domestic building in the 33 Boroughs of Greater London. These add up to some 1.5 million houses, 1.9 million flats, and around 250,000 non-domestic premises. The Model includes three-dimensional information about buildings including their heights, volumes and wall areas, as well as the nature of the activities of the occupants on each floor. Other data are attached on the ages of buildings, their materials of construction, and (in some cases) their servicing systems. Energy Performance Certificates (EPCs) and Display Energy Certificates are attached to dwellings and premises, and those which lack Certificates are assigned 'virtual EPCs' estimated statistically in each case from a building's characteristics and location. The Model provides a snapshot for 2017 and will be updated annually.
The Model is being used by the GLA and London Boroughs to tackle fuel poverty and improve the energy efficiency of the capital's building stock. It allows poorly performing dwellings and non-domestic buildings to be identified. It supports Boroughs in their enforcement of the Minimum Energy Efficiency Standard (MEES). Programmes of retrofits to achieve net zero carbon emissions by 2050 or earlier can be planned and evaluated.
The Model has been supplied in two versions, both in 2D map form, accessed via web interfaces. The first, for the GLA and Boroughs, has a powerful analytical tool with which graphs, charts and tabular outputs can be produced. The second version is public and is intended for use by householders, property owners, businesses and community groups to make energy improvements to their premises and reduce their energy bills. It can be accessed from the Mayor of London website.
The members of the team responsible for the Model are Stephen Evans, Dominic Humphrey, Daniel Godoy-Shimizu, Rob Liddiard, Paul Ruyssevelt and Philip Steadman.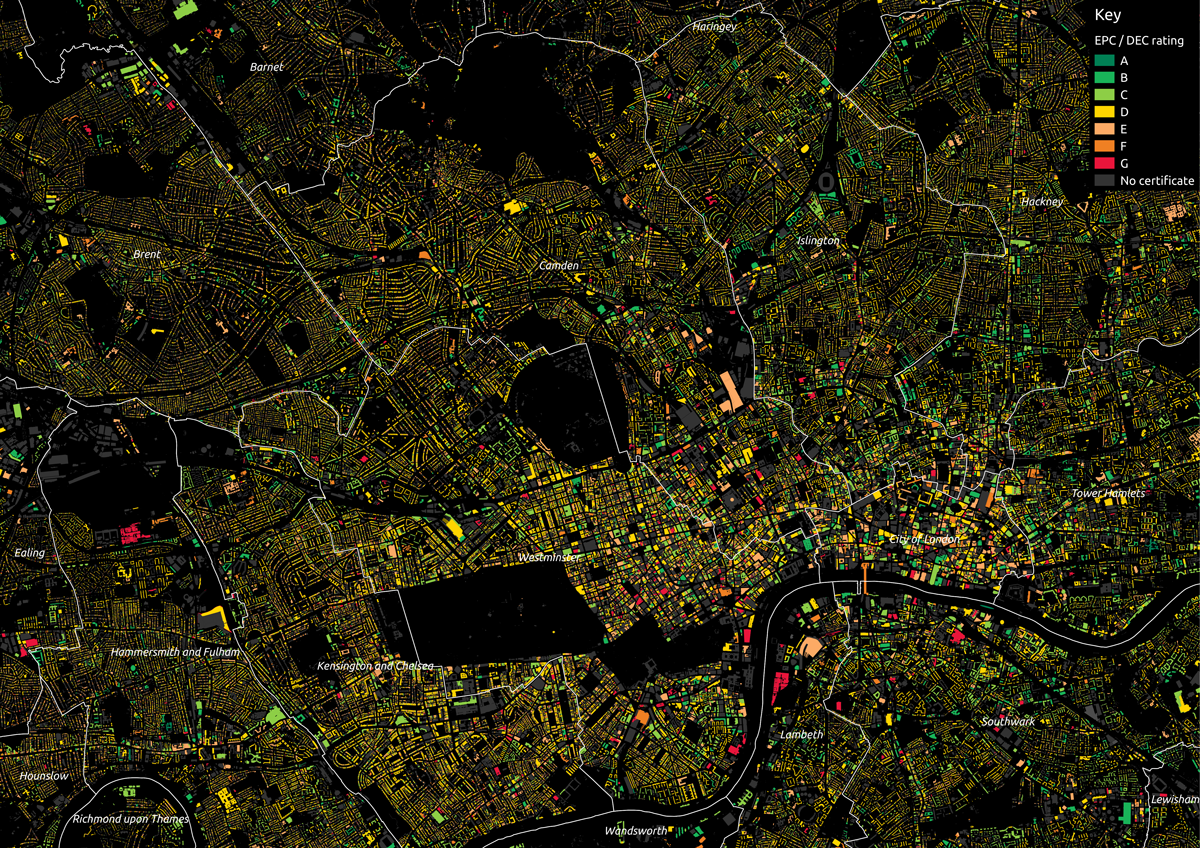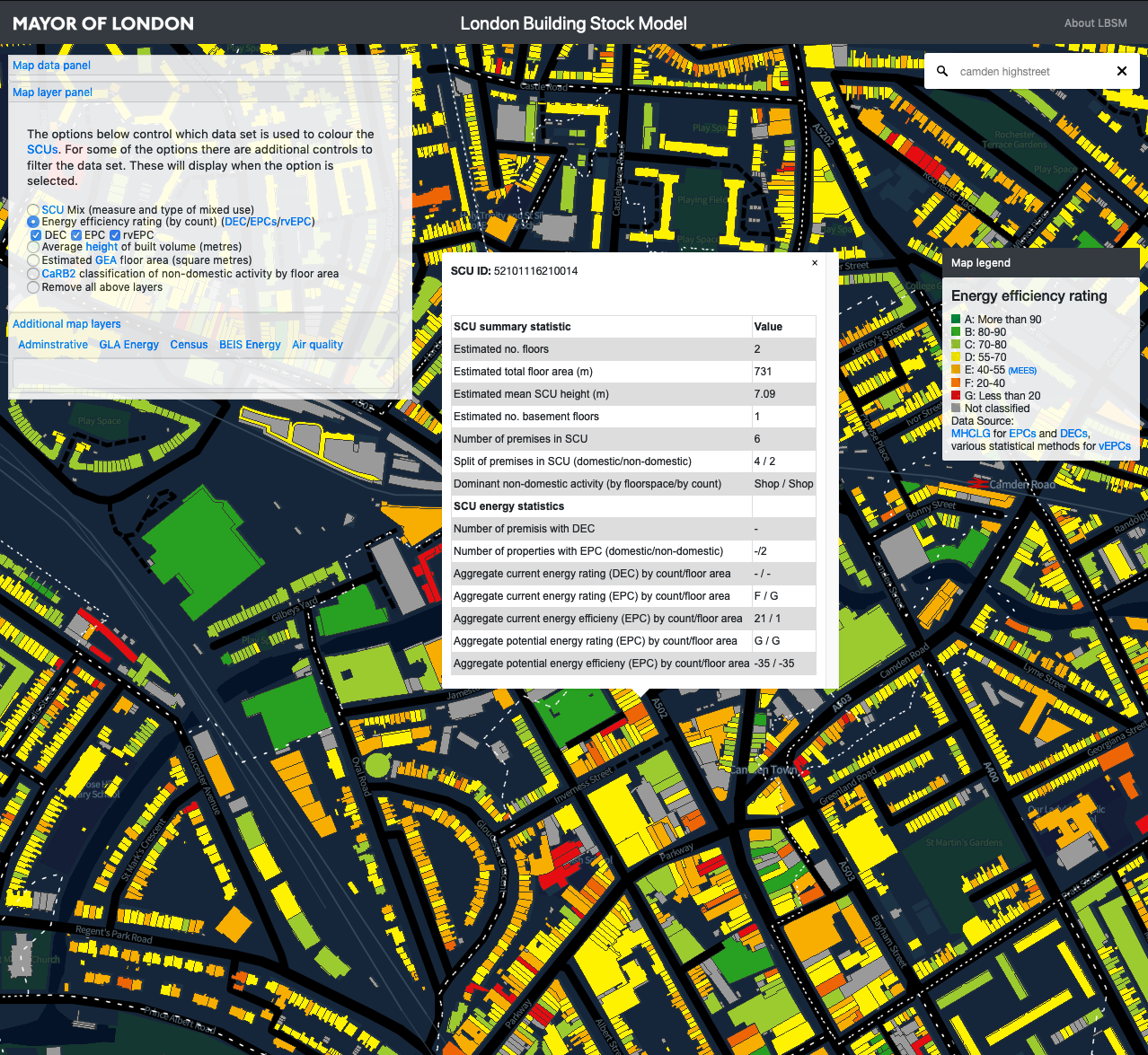 Further information from:
steve.evans@ucl.ac.uk
p.ruyssevelt@ucl.ac.uk
j.p.steadman@ucl.ac.uk
Banner photo credit: Chuttersnap on Unsplash