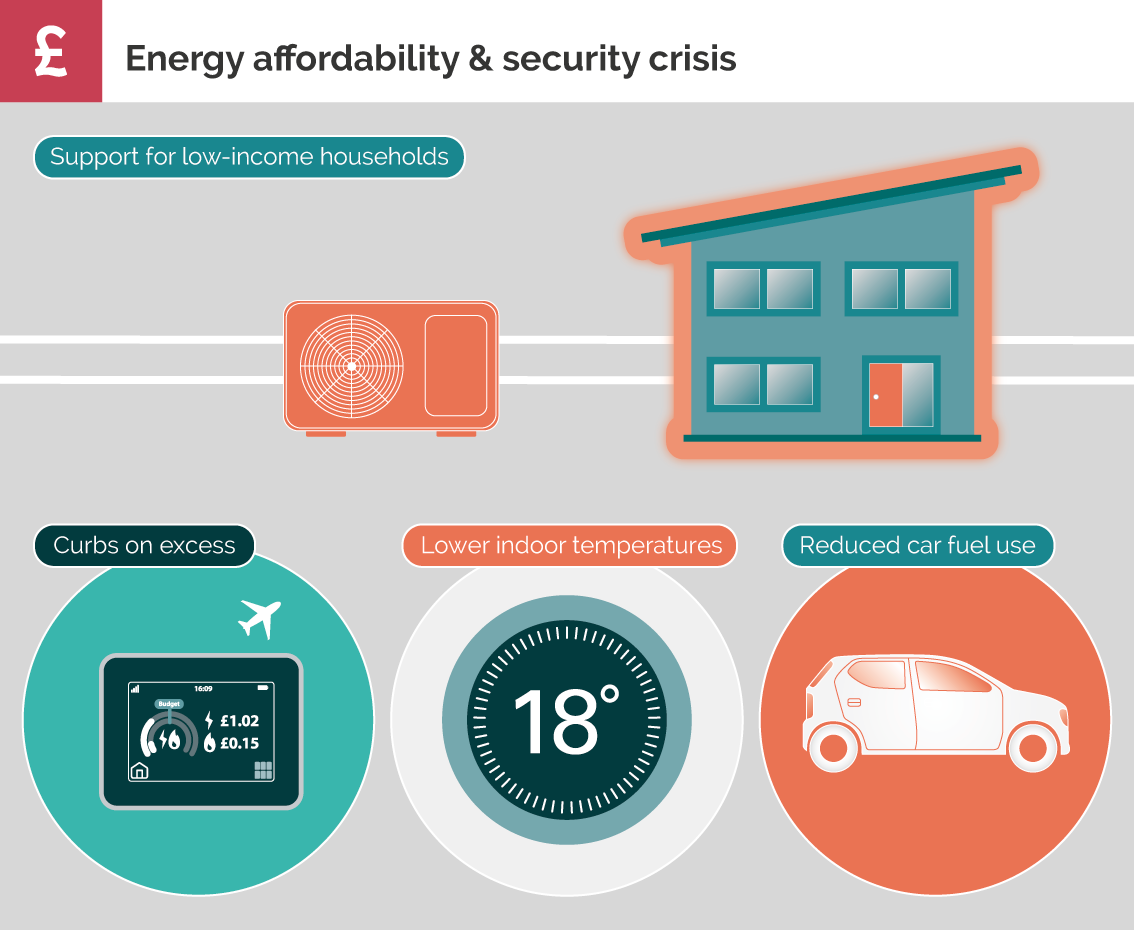 Energy affordability is now a critical problem. Without more action on fuel poverty, there will be more cold homes this winter. Very large numbers of households will face difficult decisions about home heating, and cold-related morbidity and mortality are likely to increase.
The measures announced by the UK Government in the period to October 2022 focus on limiting price increases, and to a lesser extent supporting incomes, rather than longer term reductions in reliance on fossil fuels. These follow a decade in which energy efficiency policies have been significantly scaled back, leaving the UK more vulnerable to price shocks. Improving energy efficiency and supporting low income households both therefore need urgent attention.
Saving energy can also reduce the risk of physical shortages of energy, and therefore a strategy for reducing demand should form part of current UK energy security strategy. Energy security is a public good, so Government has the central role in addressing it. Most people and organisations can contribute, but the households most affected by the affordability challenge can contribute the least. The key measures that can be achieved quickly are reducing internal temperatures in over-heated buildings and reducing car fuel use.
The energy saving measures needed for a transition to net-zero emissions cannot be delivered in their entirety on the timescales needed to resolve an immediate crisis. However, the crisis is an additional reason to begin a planned long-term approach to demand reduction, not to avoid it.
The two problems of affordability and security point to a twin-track strategy in which high-income households take the main responsibility for rapid reductions in energy use to address security risks, whilst low-income households are the main beneficiaries of policy to reduce prices and support incomes, as well as the immediate priorities for housing energy efficiency improvement [1].
Banner photo credit: Pat Whelen on Unsplash