Nick Eyre reflects on the 30 years of climate mitigation since the 1989 cabinet meeting and argues that the next 30 years will require far more radical change if we are to get to net-zero.
In April 1989, the UK Prime Minister, Margaret Thatcher, convened a full cabinet meeting on climate change addressed by leading scientists. The presentation on mitigation of carbon dioxide emissions was made by the Head of the Energy Technology Support Unit (ETSU), Ken Currie. It identified the key potential options for mitigation by 2020.
Thirty years later, Eoin Lees and Nick Eyre, two of the team that prepared the presentation, have revisited the original assessment. They compare the mitigation potential identified then with what we actually achieved by 2019.
In the 1989 paper, emissions reductions totalling 477 Mt CO2 were identified, which, if implemented, would reduce emissions from a 'business as usual' 2020 projection of 770 Mt CO2 to 293 Mt CO2, 50% below the actual 1988 level. In practice, actual emissions in 2019 (the last pre-covid year) were 352 Mt CO2. The comparison between projected potential and outcome achieved is shown below.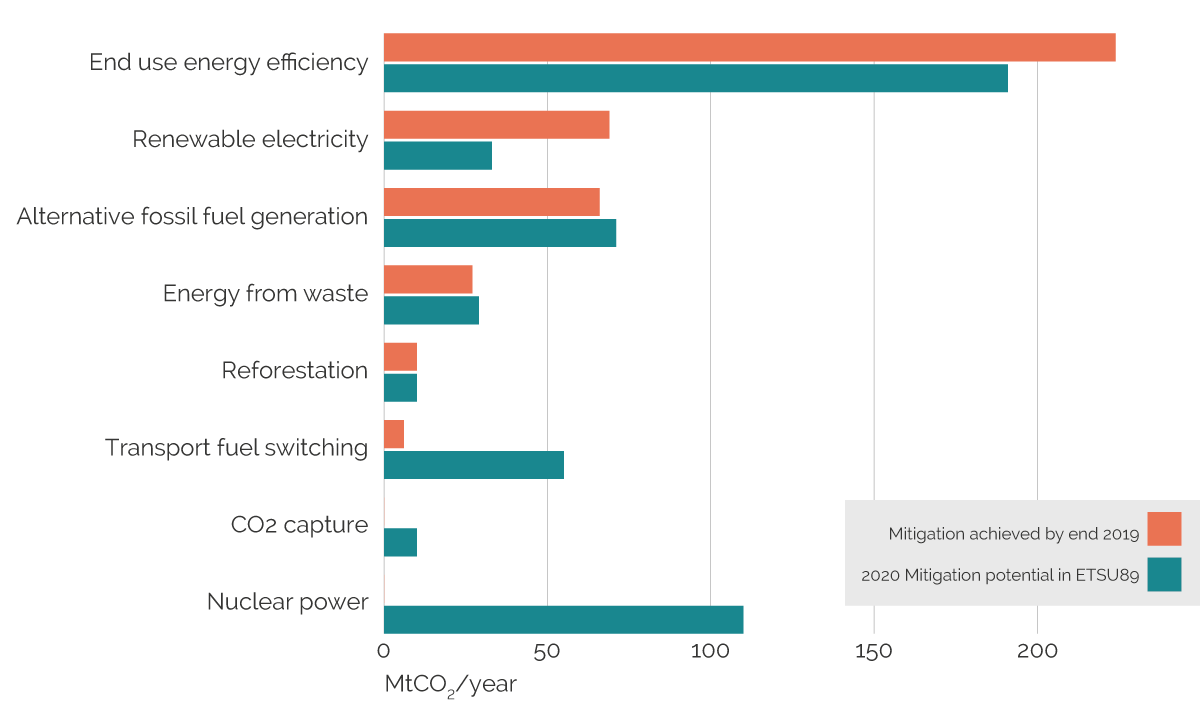 Banner photo credit: